---
Daily excursions & cruise
by m/b Stonac
---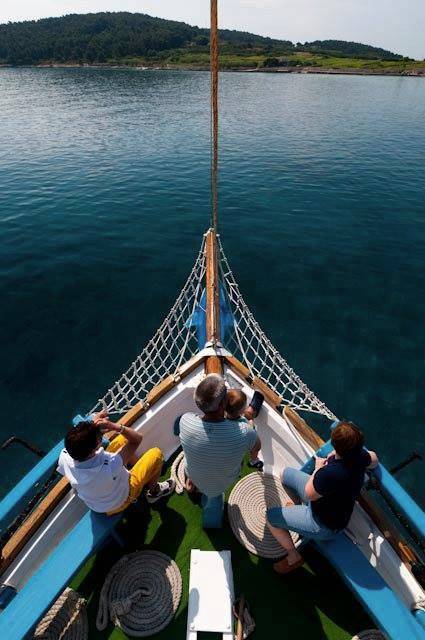 The services we provide
Full day excursion .. Orebić / Korčula / Lumbarda toward National Park of Mljet. Cruise lasts an hour and a half to two hours (a difference of half an hour's standing in the open sea in the event of curious dolphins.)
Riviera Korčula archipelago / day cruise (with a tour of 18 small islands) and stopping and swimming as well.
Tour and experience the magical and romantic night viewing of Lumbarda, Korčula and Orebić.
A day of fishing. Lets catch some fish and have a fabulous lunch prepared in unique island way.
Full day excursion .. Orebić / Korčula / Lumbarda toward the Nature Park Lastovo. Cruising lasts two and a half hours.
Fish picnic with menu of your choice.
Transfer (Orebić - Korčula - Orebić) or (Orebić – Lumbarda - Orebić). It is possible to rent a boat with a crew or making booking and payment per individual. For large groups we are capable to provide more ships. We transport passengers as well as (bikes, kayaks and pets).
Special offer: Weddings.
Inquiries and booking: bilapunta@hi.t-com.hr